YOUR DENTAL BILLING SOLUTION
Discover your Future with Elite Dental Force
Our team of well-trained professionals specialize in managing insurance billing. We focus on your administrative needs so you can focus on your patients. Your success is our success.
We abide by all HIPAA Standards and have our own HIPAA Policies and Procedures with a Business Associate Agreement in place.
We pride ourselves on leading the initiative to serve those around us before any help is needed. 
3556 South 5600 West #1-648, Salt Lake City Utah 84120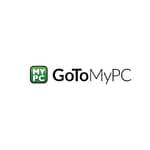 Progression is our Passion, and we are always aiming to help our clients improve one step at a time.
makes customer communication easier. And that makes growing your business easier.
We help Utah women build confidence, create opportunities, and experience success in business ownership.
You get absolute loyalty when you align employees to something bigger than themselves. "On a mission to change lives,"